About
Regenerative Landscape management is absolutely Vital for our survival.

Our mission is to democratize the applied science behind decades of research and scale up the technology to provide the most suitable solutions everywhere. We believe that everybody anywhere in the world should have an option to regenerate the piece of land and microclimate they get hold of.
We are an open consortium of experts and organizations specialized in various fields. Our team varies in profiles from individual scientists through IT engineers, innovative products manufacturers, designers, and technical implementers to academic and research institutions.
We are all connected through one belief - it is the role of landscape management that is paramount when influencing microclimate and as such global climate cumulatively. This scientific theory is not only formulated but also backed by a number of research papers and practical showcases. 
We are working our way toward establishing a global Centre of excellence for landscape induced climate change.
Sounds interesting? We will be happy to hear back from you.
Vision
The UN declared the decade of ecosystem restoration. Our dream is to see this as a global success and provide a tool to scale up this endeavor..
Several decades of practical experience and scientific research led us to an understanding of how to optimally transform the landscape to restore microclimate and biodiversity. We built on top of that: part of our team got their hands dirty while testing and implementing restoration projects on the ground. The other part of the team dedicated their time to research weather extremes and causes of microclimate and climate change. Now we are putting it all together – we leverage top-notch technology and innovation to combine practical experience with a scientific approach to data to create restoration-as-a-service. Our vision is to democratize restoration anywhere in the world. Our ci2®climate impact index complements this into a cohesive framework. The ci2® index is based on objective measurements and such it unlocks ensuring sufficient quality of implementation and monitoring performance of landscape restoration and overall progress while sharing harnessed wisdom.
So how to put such a bold vision into reality and how does one regenerate a planet?
The rollout is split into the stages listed below. These are logical steps allowing us to manage such a big effort - the stages are running in parallel to some extent and are used more for general guidance.
Stage 0: Pioneers
It took decades of the dedication of many to intuitively explore what is best for damaged landscapes and ecosystems. There are many individuals and organizations involved in these efforts.
To name a few global key players: Peter Andrews and his team from Australia have very impressive restoration achievements. The role of water in climate was captured by the team behind the ground-breaking publication Water for the recovery of the climate - A new water paradigm. The idea was recognized globally, it sparked many activities and among others, it had led to the Slovak landscape revitalization and integrated river basin management program implementation. This was a nationwide program, where during the initial phase 500 projects were implemented resulting in the revitalization of approx. 25 000 ha of landscape with over 100,000 rainwater retention measures in the total volume of over 10 million m3 of water. 
We are very proud to have Peter and several authors of the New water paradigm as part of the extended team.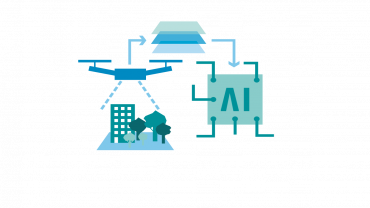 Stage 1: R&D
There were significant challenges in how to scale up previous successful landscape restoration endeavors. 
One of the key points to solve was how to perform our in-real-time data collection by the means of existing and affordable technology. Many tests later we have proven that unmanned aerial vehicles (aka 'drones') are the technology of choice. This means of data collection is not only common but when instructed properly it provides high-quality data that are usable through the whole delivery process – from territory assessment through technical drawings behind a fully customized restoration implementation project.
How does one make sense of a large amount of the drone collected data? We designed, tested, and managed data processing, including data interpretation. This is where Alice comes to play – A.L.I.C.E. stands for Assessment of Landscape management Impact on Climate and Ecosystems – which is our custom-designed and continually improved highly automated workflow Artificial intelligence in the background is used for efficiency and the service scale-up – thanks to that our human experts need only a fraction of time per project to guarantee quality. Our AI-driven effort was previously supported also by Microsoft and ESRI from the times we started as Rain for Climate – the first of its kind initiative to restore climate by the means of global rainwater retention.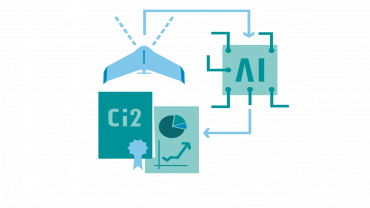 Stage 2: Pilot
-> We are currently here. 
The service is tested in mid-sized areas in central Europe. The sample results are going to be published shortly, stay tuned. The final outcome is industrialized restoration-as-a-service – a tested, data-driven, knowledge powered and science-backed up solution on how to design, implement and monitor restoration projects worldwide.
The ultimate goal to close this stage is to publish a white paper on the climate impact index (ci2). 
Partnerships with future cooperating organizations and individuals are being established and further developed.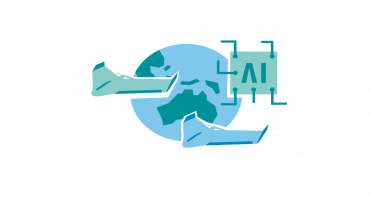 Stage 3: Production optimization
Execution of multiple commercial projects in parallel. We are fine-tuning the end-to-end delivery process, including geographically distributed data collection.
The newly acquired project data are fed to A.L.I.C.E. to further improve accuracy and quality and the system is ready for parallel project processing.
The second phase of the climate impact index (Ci2) development is in execution and open to the expert public. The foundation for the Centre of excellence for landscape induced climate change is built - the membership is on an invitation basis. Partnerships with future cooperating organizations and individuals are established. 
Stage 4: Scale-up
Execution of multiple geographically distributed projects in parallel. Strategic partners are on-boarding projects globally.
A.L.I.C.E. is improved on a continuous basis. 
Ci2 index is being recognized as landscape management assessment norm, where it enables regulatory and legal frameworks to control and support the development of any landscape - urban, agricultural, forests or anything in-between, including protected areas.
Partnerships with future cooperating organizations and individuals are further developed and growing. 
Climate impact index (Ci2)®
This is multidimensional metric monitoring performance of a landscape from various perspectives - distribution of energy, hydrology, pedology, biosphere, and socio-economic, to name the areas.
The index serves multiple purposes: monitoring performance and development of the area of interest, verifying the quality of regeneration projects implementation - from both design and actual functionality perspectives and serving as an objective means how to translate large territories development into planning, effective decision-making process, and development monitoring.
Each area of interest receives a certificate of current performance, which includes potential areas for future improvement.